Petros Gougoulakis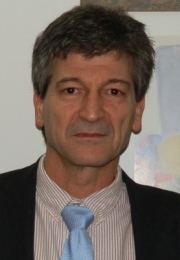 He is an Associate Professor of Education at the Department of Education, Stockholm University. Since 1993 he has been teaching Educational Sciences (learning theories, curriculum theory, education policy, history of educatio, ethics in education, adult learning) in teacher education and training for all school levels, supervising examination theses at Bachelor, Master and PhD level - and developed courses within the field of Adult and Lifelong Education and Learning. His research interests focus on the following areas:
Popular Adult Education,
Educators' competencies with focus on adult educators,
Vocational Education and Training, VET,
Learning and Quality Assurance in Education,
Pedagogy and didactics in Higher Education.
His experience of international research cooperation and teaching is extensive. In 2014 he was a visiting Professor at the Graduate School of Education and Human Development at Nagoya University. During 2013-2015 he was appointed as External Evaluator of Greece's higher education institutions by The Hellenic Quality Assurance & Accreditation Agency for Higher Education.